Tire Shop near Me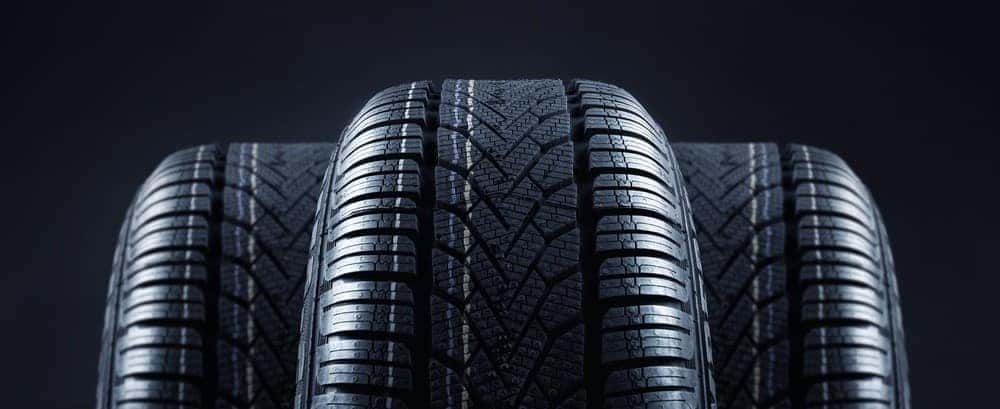 ---
Tires are one of the most important components of your vehicle. They influence your car's handling, fuel economy, and safety.
That's why it's important to find a reliable tire shop near Denton, Carrollton, and Flower Mound, TX, when you need a tire repair. You'll find that here at Denton Chrysler Dodge Jeep Ram!
---
When to Schedule Tire Service near Me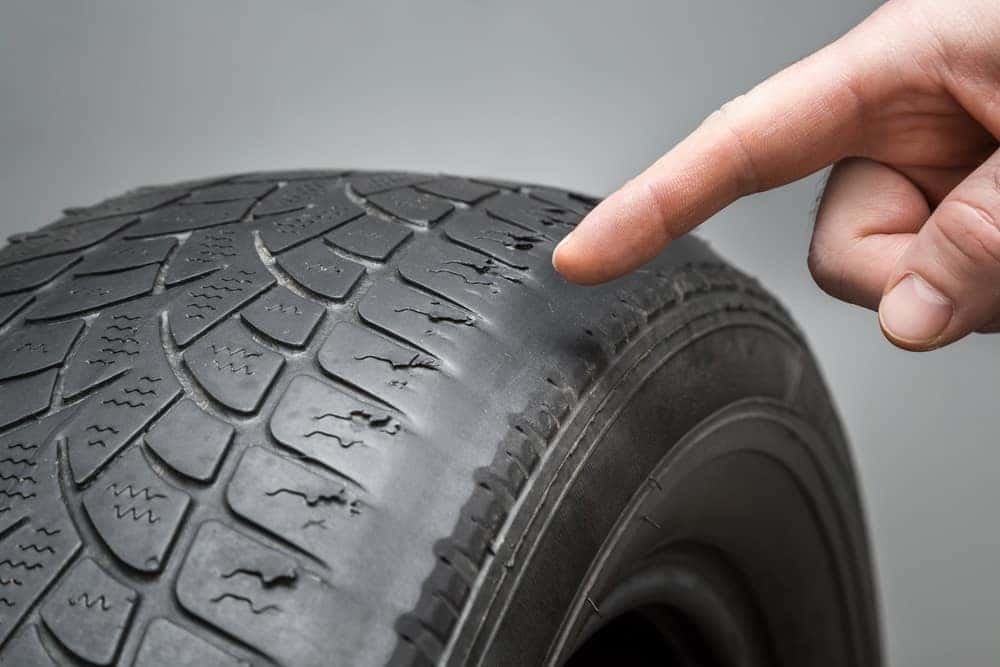 The average set of tires lasts for about 50,000 miles. That number could vary, though, based on your driving habits, the brand, and even the type of tire. As a rule of thumb, you should consider replacing your tires every three to five years.
There are a few warning signs you can keep an eye out for. If you notice any of the following, visit our tire shop for a repair or replacement:
Cracks or cuts in the sidewall
Bulging or blisters
Uneven treadwear
Excessive vibration while driving
Look at your steering wheel. Is it crooked? If so, your vehicle could need a wheel alignment. We can handle that at our tire shop. Properly aligned wheels will help your tires last longer, promote even treadwear, and provide you with a smooth ride.
Service at Our Tire Shop
If your tire has suffered a cut or puncture that's less than a quarter of an inch, we can repair it with a patch or plug and get you back on the road quickly. If it has taken more extensive damage or the tread depth is less than 2/32 of an inch, we'll replace them to ensure your safety.
At our tire shop, we carry Goodyear, Michelin, and tires from many other popular brands. If you're ready for a fresh set, you can order them online. We'll contact you when they're ready to be picked up. Our technicians can also install them for you.
We also have a rotating list of service and parts specials online. Check them out now! They may help further streamline your next maintenance visit.
---
Where is There a Tire Shop near Me?
Now that you know where to find a tire shop near Denton, Carrollton, and Flower Mound, Texas, you'll be able to hit the streets with confidence.
Whether you need an alignment, a tire replacement, or anything in between, the team at Denton CDJR is ready to help. Schedule a service appointment online!
---