Genuine Mopar Parts and Accessories in Denton
Hours:
Mon - Fri : 7:00 AM - 7:00 PM
Dealership Amenities
Mopar provides authentic OEM parts for your Chrysler, Dodge, FIAT, Jeep, RAM or SRT vehicle. We also offer OEM accessories and performance parts for your vehicle to make sure it's customized to your heart's desire.
Certified Technicians
We Have Early Bird Hours
Free WiFi
Goodyear Tires
Michelin Tires
We Offer Mopar Accessories
We Offer Mopar Performance Parts
We Offer Rentals
Saturday Service
Ask About Service Contracts
Shuttle Service Available
We Do State Inspections
Spanish Speaking
Are you in need of parts for your at-home car project? Are you looking for all-weather floor mats to make cleaning up your future adventures easier? How about a rear seat cover for your furry friend? Maybe you need an important part for your engine's upcoming repair?
Whatever the case may be, our parts center at Denton Chrysler Jeep Dodge Ram (CJDR) can help you find the parts or accessories you're looking for. Before you jump into your upcoming customization project or repair near Denton, Carrollton, and Flower Mound, TX, learn more about our parts center below.
---
Why Choose Our Parts Center?
At our dealership, we're proud to offer all of our customers access to our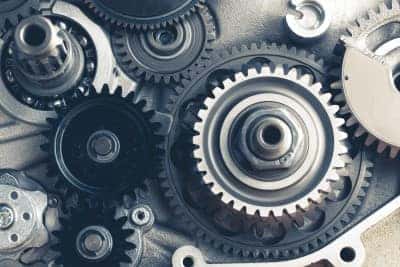 well-stocked parts department! Not only do we have many options for all Chrysler, Dodge, Jeep, and Ram drivers, but we also make your parts-shopping experience with us as smooth as possible.
Wondering whether we're the right fit for you? Here are a few perks that we offer our customers:
Authentic OEM Parts and Accessories: We only supply our customers with the highest quality parts and accessories for their models.
Mopar Performance Parts: Looking for a part that'll keep your vehicle performing optimally for the many drives ahead? We've got a Mopar part for that.
Optional Installation: When you purchase a part or accessory through us, you can opt for our installation services.
Easy Online Ordering: You can order your desired automotive parts from the comfort of your home in just a few clicks.
Ordering Parts in Your Native Tongue: We employ many bilingual staff members who can help you find the part or accessory you need in Spanish.
Better yet, we even have a few rotating parts and accessories specials that you can check out!
---
Ordering Your Parts and Accessories Online
Don't have time to stop by our parts center? No worries, you can order your desired item from the comfort of your home, kitchen, office, or anywhere you want! All you have to do is find our ordering form, and fill in this information:
Contact Info: full name, email, zip code, and contact preference
Vehicle Info: year, make, model, trim, and transmission
Requested Part(s): part name, number, and description
If you're looking to have your part installed by one of our trusted technicians, don't forget to check off the installation box towards the bottom of the form.
---
OEM Parts, Aftermarket Parts
If you've searched online for car parts or accessories, you've most likely come across OEM and aftermarket parts. Which one should you put inside your vehicle? To help you decide, here's what sets these two types of parts apart:
Difference Between OEM Parts and Aftermarket Parts

OEM

Aftermarket

Made by the manufacturer

Made by a third-party company

Fits your model perfectly

Tends to fit a variety of models

More expensive

More affordable
Generally, the cost of OEM parts deters drivers. However, here's why the cost of them is the least exciting thing about them:
Will fit like a glove in your model
Longevity
Assured performance and efficiency
High-quality and durable
While aftermarket parts may seem more desirable due to their cost-efficient price point, you run the risk of spending more money in the long run with these parts since they tend to wear out much quicker than OEM parts.
---
Stop by Our Parts Center
If you're looking for auto parts or accessories for your upcoming tinkering project or at-home customizations, let our parts center at Denton CJDR supply you with the goods you need. When you're ready, stop by our dealer near Denton, Carrollton, and Flower Mound, Texas.
Denton Chrysler Dodge Jeep Ram
Is Located At:
4984 S Interstate 35 East, Denton, TX 76210
Get Directions